As a first step toward a "leading blockchain city," Seoul will host the Asia Blockchain & Fintech (ABF) in Seoul. The Seoul Economic Daily, Chain Partners, WeWork and Japan's CTIA and VCG will co-host the largest Asian blockchain conference.
The ABF in Seoul, which will take place Oct. 27-31, begins with job fairs linking companies and jobseekers in blockchain, fintech and IT and "ABF Expo" that includes hackathons to be participated in by around 400 developers from around the world. "ABF Expo" will be held in the Seoul Startup Hub in Mapo Oct. 27-28. These will be followed by the "Fuze 2018" where government officials at home and abroad, CEOs of large companies and blockchain experts from Korea, Japan and China discuss traditional industries and blockchain technology and "ABF Festa" in which blockchain projects from around the world will be featured at Shilla Hotel in Jangchung-dong Oct. 30-31.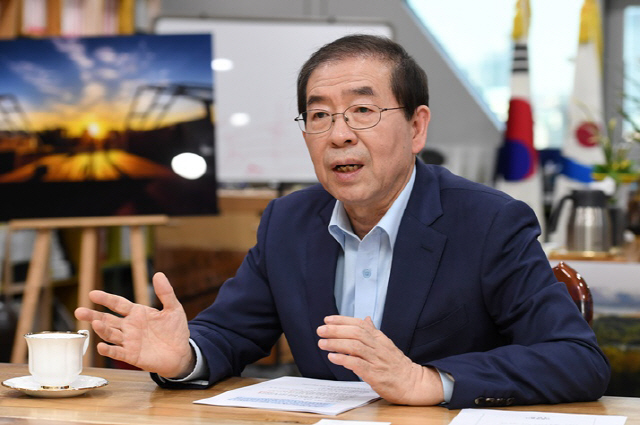 Seoul Mayor Park Won-soon./ Kwon Wook Reporter
During the "Fuze 2018," the main event of the ABF in Seoul, Oct. 30-31, four sessions are scheduled each.
◇Session 1: 'Light the New Paradigm (9~10:30 a.m. 30th): Destructive innovation is already taking place. Amid challenge after challenge, the "first penguins" in politics, industries and academia are opening new doors. The "Fuze 2018: Two Worlds Meet" will kick off with opening speeches by Seoul Economic Daily Vice Chairman Lee Jong-whan and Seoul Mayor Park Won-soon. Former Israeli Prime Minister Ehud Olmert, who played the key role in elevating Israel to the startup nation, will follow with a speech under the theme "Imagine as much as you can and make it real: startups and blockchain of startup nation." Chain Partners CEO Pyo Chu-min will then speak on what he experienced while running his startup under the theme "Dreams and challenges of people who create Korea's blockchain."
Yes24 CEO Kim Suk-whan
◇ Session 2: 'Domains empowered by blockchain' (10:50 a.m.~00:30 p.m. 30th): This is an age in which imagination is potential. The second session opens with a lecture on "Blockchain projects in developing countries" by EOS technology leader John Milburn. In Ho, head of Korea University's Blockchain Research Institute, will take the podium with a lecture on "Building the new world with blockchain and 5G," followed by a speech on "Japan's blockchain industry and its future" by Mitsuru Tezuka, CEO of CTIA, Japan's blockchain consulting company. Yoshitaka Tanaka, CEO of VCG, Japan's blockchain accelerator, and Koji Muto, CEO of Xtheta, Japan's cryptocurrency exchange, will speak about "Media convergence and coexistence of blockchain in Japan" and "Strategies of exchanges in Japan based on the Japanese government policy," respectively.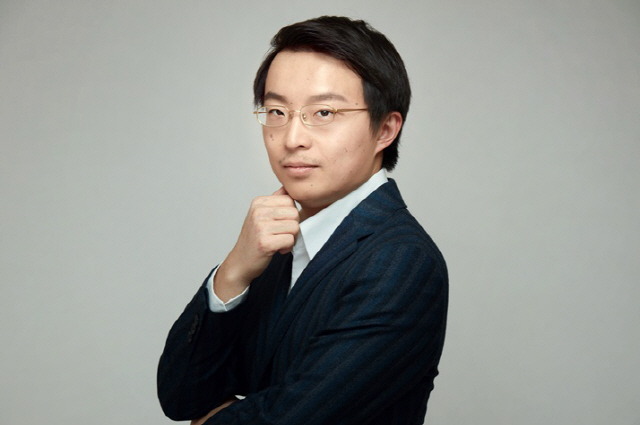 Jiannan Zhang, Founder of DoraHacks
◇Session 3: 'Dynamics of the next industrial revolution' (2~3:40 p.m. 30th): The online world is expecting an upheaval once again. One can meet with the changed world in advance in the third session. Kim Su-ho, partner at McKinsey Company & Korea, will look at trends and new suggestions involving fintech, blockchain and shared economy, and Yuki Terai, head of Japan's IronX Exchange, will speak on the future direction of online transactions. And Jung Yu-shin, chairman of Fintech Center Korea, will lecture on "Fintech and convergence of new technology" and Jang Hyun-ki, head of the digital strategy division at Shinhan Bank, will speak on "disruptions of boundaries for open innovation."
◇Session 4: 'New world, new governance' (4~5:40 p.m. 30th): Will the new age bring innovation in governance? This is the time to freely discuss if it's possible to return the centralized power to individuals through blockchain. Shin Ho-soon, deputy governor of the Bank of Korea, will open the fourth session with a speech on "Fintech innovation from the perspective of the central bank." Thomas Cox, interim executive director of the EOS Alliance, will follow with an address on "Three secrets of blockchain governance." Lastly, Jiannan Zhang, founder of DoraHacks, will speak about "Global hacker movement and development of third-generation public chains."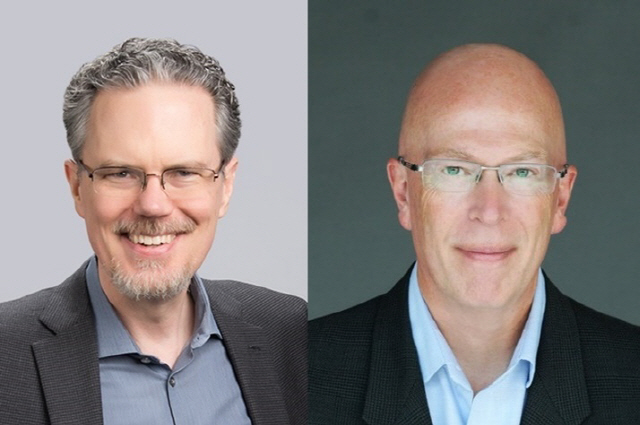 Thomas Cox, Interim Executive Director of the EOS Alliance, David Moss, CEO of StrongBlock
◇Session 5: 'Blockchain, the ugly duckling' (9~10:40 a.m. 31st): Criticism is also mounting about bold plans originating from the new technology called "blockchain." Nonetheless, barriers are being dismantled continuously. Let's listen to those who are at the forefront of innovation. David Moss, CEO of StrongBlock, will open the fifth session by shedding light on whether businesses are ready to adopt blockchain technology. Shivaji Das, partner-in-charge at Frost & Sullivan Asia Pacific, will give a lecture under the title of "The convergence of blockchain: redesigning the human paradigm," followed by a speech on the "future of blockchain technologies and its challenges" by Prof. Park Soo-young of Sogang University.
◇Session 6: 'Imagining the possibilities with 5G' (11 a.m.~00:30 p.m. 31st): A hyper-connected society is approaching. A world where a vast amount of information is shared across a dense network is unfolding before your eyes. 5G is the crucial key to enabling such a world. Min Won-ki, vice minister of science and ICT, will open the sixth session with a congratulatory speech. Seo Young-il, head of the KT Blockchain Center, will follow with a lecture on "Building the new world with blockchain and 5G," followed by an insight into the "reshaping of the IT industry by 5G" by Jo Hyung-jin, partner at A.T. Kearney. Hirokazu Ishizuka, former vice president of Sony Ericsson Japan, will speak about "Japan's efforts to innovate using blockchain in the 5G era."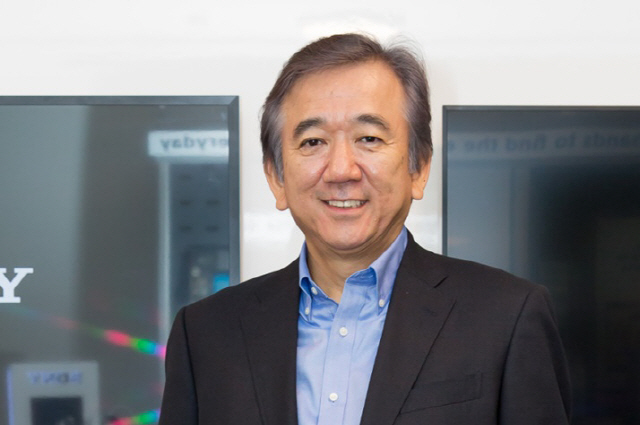 Hirokazu Ishizuka, Former Corporate VP of Sony Ericsson Japan
◇Session 7: 'Blockchain inside' (2~3:40 p.m. 31st): Destructive technology creates new innovation. Cracks are inevitable in firm stereotypes. At last, stereotypes will yield to a new paradigm. The 7th session will begin with a lecture on the "Rise of new capital" by Lee Jung-yeop, presiding judge at Daejeon District Court, who concurrently leads the Blockchain Law Society. BOScoin CEO Choi Ye-zune will then speak about "Programmable economy led by blockchain," followed by an address on the "potential of cryptocurrencies" by Yes24 CEO Kim Suk-whan. The two CEOs will discuss with lawyer Cho Won-hee areas where blockchain can be applied or not later.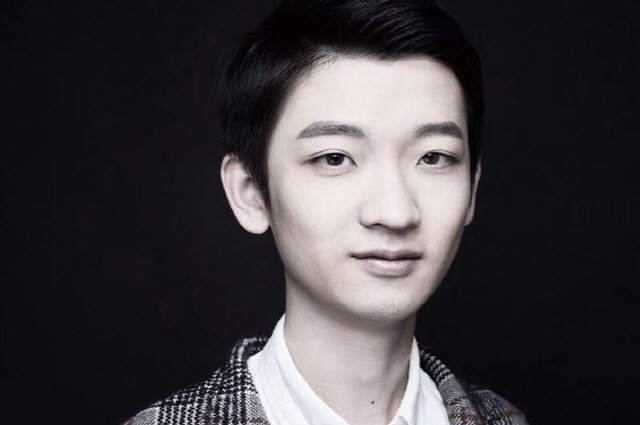 Herbie Zhefei Fu, Founding Partner at T3 Labs
◇Session 8: 'Investment into the future' (4~5:30 p.m. 31st): Investment is a seed, manure and sunlight. Investment creates an environment where blockchain can grow freely. Prof. Lee Jeong-ho of Hanyang University will begin the eighth session by highlighting "Blockchain and the Korean economy." Richard Jung, general director for Northeast Asia at Block.one, will follow with a lecture on "EOS venture capital's investment in Korea," followed by a speech on "Blockchain investment trends in China" by Herbie Fu, founding partner at T3 Labs. Bryan Chang of Collaborative Fund, America's leading investment fund for shared economy, and Chain Partners CEO Pyo Chul-min will discuss "Silicon Valley venture capital's investment trends on blockchain and cryptocurrencies."
/Sora Kim Reporter srk@decenter.kr
<저작권자 ⓒ 디센터, 무단 전재 및 재배포 금지>
XC